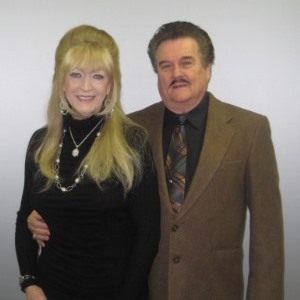 SENIOR PASTOR: Kenneth Anderson
Ken Anderson began playing guitar and singing country-gospel songs at the age of 12. He was born in 1943 in Carnegie, OK. In 1961, Ken graduated from Southwestern Pentecostal Holiness High School, in Bethany, OK. In his senior year, he answered the call to preach the gospel. His ministry began with jail services and street ministry in downtown Oklahoma City.
In 1962, Ken met Patsy Wade, who became his lovely wife and lifelong companion. Patsy serves alongside her husband, Ken in pastoral ministry, especially in ladies ministry. Patsy was born and raised in Purcell, Oklahoma. In her senior year, she graduated from Capitol Hill High School in Oklahoma City in 1962. Soon after they were married and began their wonderful life together. This past October, (2013) they celebrated their 50th wedding anniversary with family and friends. They have two children, Kenny Anderson of Edmond, OK and Sonya Graves of Houston, TX, six grandchildren and one great grandson.
Patsy also serves as office secretary for the Independent Assemblies Lexington office and also holds ministerial credentials with the fellowship. She is a homemaker and enjoys creating decor and floral arrangements.
Ken has been ordained as a minister with the Independent Assemblies since its organization in 1967. He was elected to the board of directors in 1995, and he presently serves as Secretary/Treasurer.
They presently live in Lexington, OK, where they serve as founding pastors of Liberty Gospel Tabernacle (established in 1978).
Pastor Ken Anderson is a man of God with a pastor's heart to see believers grow to spiritual maturity. His ministry is centered on building the kingdom of God and liberating those bound by Satan's devices into freedom in the body of Christ.
In October 2013 our pastors celebrated their 50th Wedding Anniversary. We want to share a video that was produced for this special day in the lives of our pastors. We hope you enjoy it.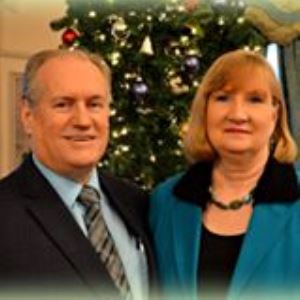 ASSOCIATE PASTOR: Daniel Sue
Dr. Daniel Sue has joined the staff of Liberty Gospel Tabernacle on Slaughterville Road, Lexington, Oklahoma. Pastor Dr. Daniel will be serving as Associate Pastor and comes to us with a rich background of experience. He has helped to pioneer four churches with over 40 years of ministry expertise. He has been bi-vocational most of his life and he retired from teaching in the public school system in May of this year with 28 years of service.
He has been Career Technology Educator director of Kemp School in Texas as District's CTE program and classroom teacher. He ensured that the schools program reaches out to all students and improves their abilities; and thus helping the student to achieve their own goals of success. As a former city council member of the city of Kemp, he was dedicated to maintaining and improving the town's services and roads which was built on quality, service, and uncompromising ethics. As a pastor he has directed communities in reaching out to help feed the homeless, service the needs of the area and improved relationships with fellow beings and becoming a better Christian.
A few of his life achievements included:
• Elected twice as "Teacher of the Year," in Kemp Independent School District
• Listed in Who's Who of Texas Outstanding Teachers for four years.
• Listed in Who's Who of Outstanding Teachers of America
• Listed in the National Honor Roll of Outstanding American Teachers
• Career Technology Director and Department Head for Kemp Independent Schools
• Elected as "Outstanding Pastor" of North Texas District of Independent Assemblies
Dr. Daniel Sue's profession organizations were: National Federation Interscholastic Speech and Debate Association, Association of American Educators, Texas Teachers Association, Association of Professional Oklahoma Education Association, Christian Educators Association International and Ordained Minister with the Independent Assemblies for 43 years.
He holds six degrees from: Northeastern A&M College Miami, OK, Tulsa Community College, Tulsa, OK, Missouri Southern State, Joplin MO, Northeastern State College, Tahlequah, OK and Southern Bible Institute and Seminary Augusta, GA.
He is married to his life partner Edna and they have two grown children and two grandchildren.